Nature & Outdoor Activities
The World of German Animals: More than Fox and Deer
Brown hares, wild boar, foxes, squirrels, bats - anyone who thinks that Germany doesn't have exciting wildlife is sorely mistaken. Recently even pine martens, elk and bison have returned to Germany.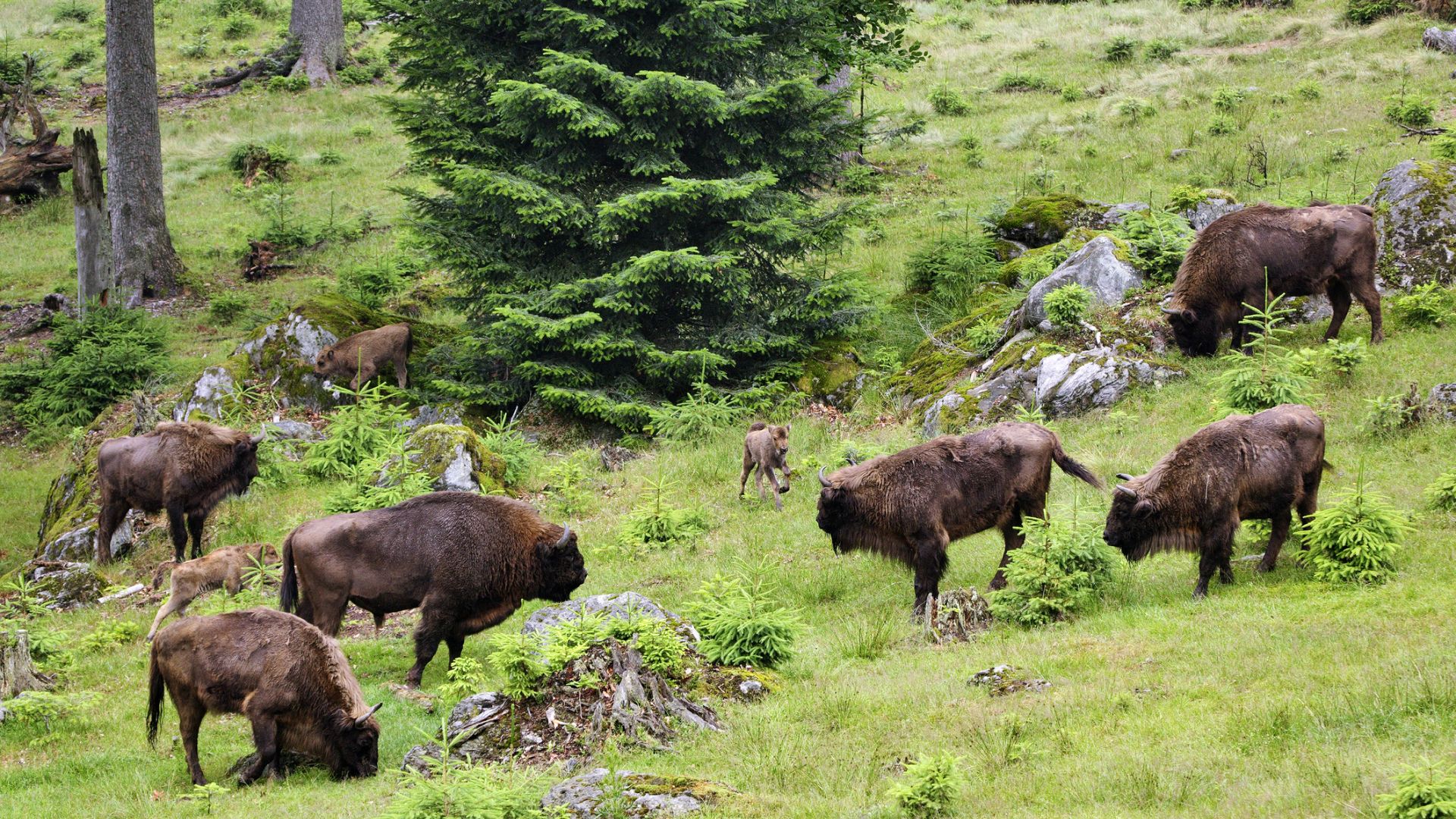 Around 48,000 animal species live in German forests, meadows and mountains. Many of these are insects, but the area is also home to 328 species of birds, 104 different mammals and several dozen amphibians and reptiles. Germany has a wealth of national parks and nature reserves to protect animal habitats. For example, around 10,300 species of plant and 14,400 species of fungi were counted here. These protected areas not only provide important habitats for well-known species like deer, wild boar or squirrels: thanks to numerous reintroduction projects, previously extinct species can now be found in Germany: for example, the Wisents, a species of bison, have been happily grazing once again in the Rothaar Mountains in Bad Berleburg in North-Rhine Westphalia since 2013. The nature conservation project with a nature playground and nature experience centre can be visited, and offers hikes. Elk can also be seen in Germany again, especially in Brandenburg, where there is even a small colony in the Schorfheide Wildlife Park. In general, the German state of Brandenburg is becoming steadily wilder: as in several other states, wolves have again taken up residence here and sometimes you'll even encounter a beaver. And it is not only Brandenburg that is being conquered; Berlin, for example, is considered the wildlife capital.
Fox, Hare and Company: At Home in Berlin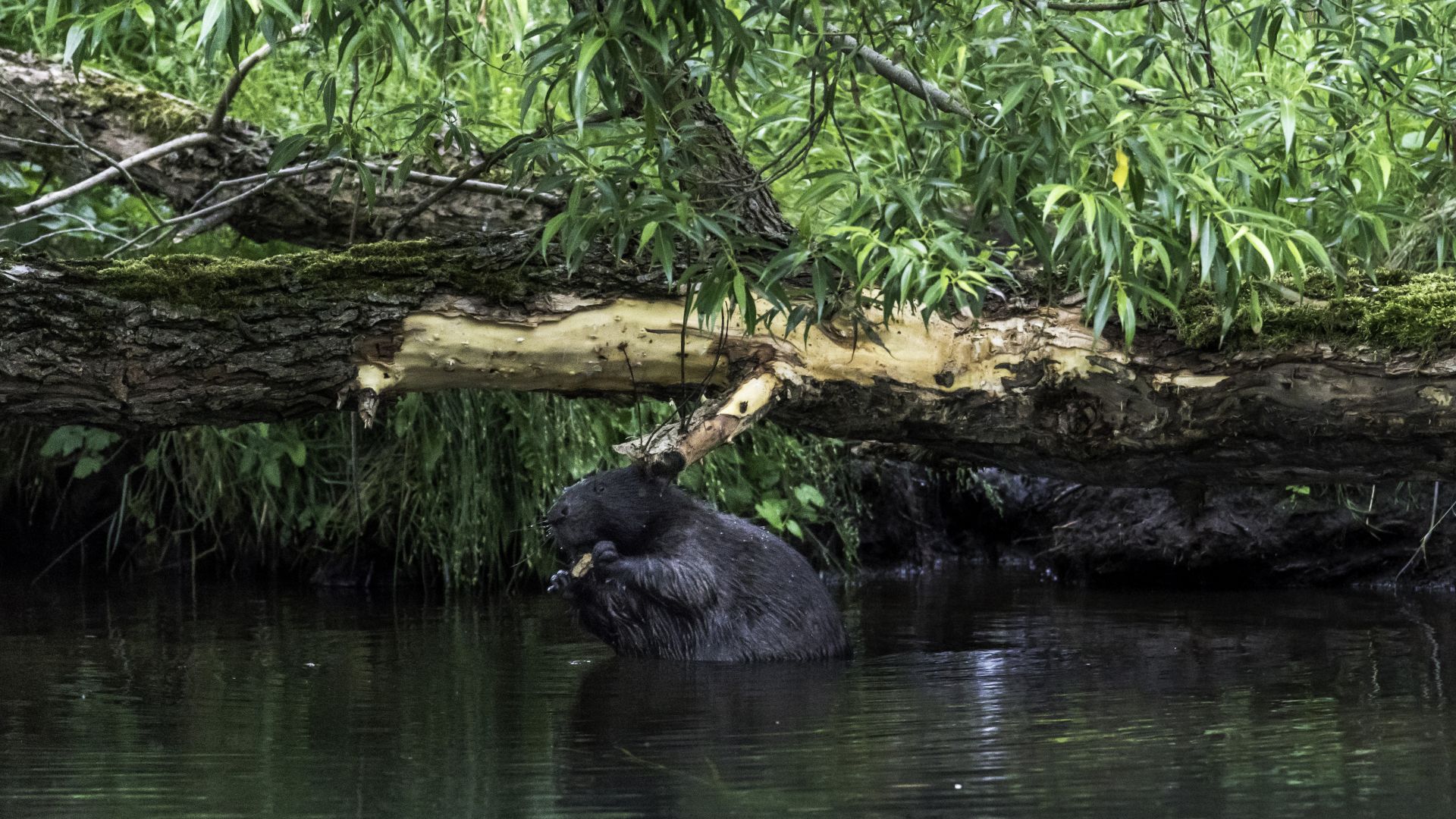 More than 230 wildlife species are listed there. For a long time now, the red fox has been an integral part of Berlin's cityscape, roaming parks, backyards or even open streets at night. The German Wildlife Foundation therefore also offers guided tours for children in Berlin with its Nature Learning Workshop. The local wildlife is tracked down in the urban meadows and parks, and there you are certain to come across a brown hare, one of the most famous German animals. Several million of them bounce happily around the countryside. You are now also more likely to come across a lynx: In Germany around 140 lynx live with their young in 10 of the 16 federal states. Over 1,000 wild cats also live in the Eifel National Park nature reserve near Cologne. It is one of the most significant populations of this predator in Central Europe: the wildcats share space with red deer and even beavers in an area of 110 square kilometres.
Rediscover: the bearded vulture in the Bavarian Alps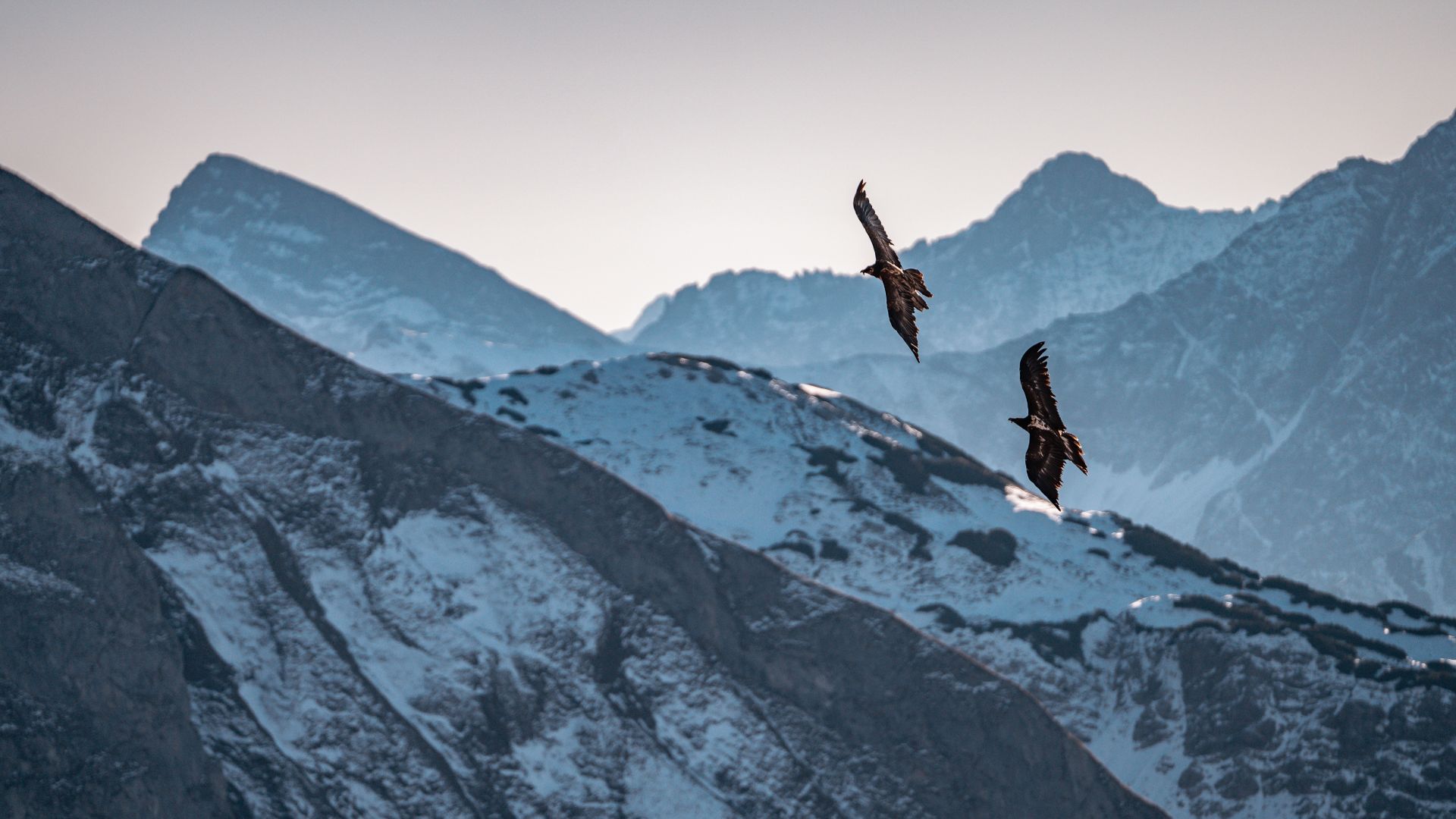 The many facets of the German landscape are reflected in the different animals which live there. It is not just the Alps which have their own flora and fauna. A perfect place, for example, to find the bearded vulture, which has not been seen here for a long time. Thanks to an international reintroduction project by Nuremburg Zoo and the Berchtesgaden National Park, the Bavarian Alps are once again home to 233 young bearded vultures. The white-eyed duck, meanwhile, has found a place in Lower Saxony, and screech owls are now breeding again in the northern Harz foothills and in the Nuthe-Nieplitz Nature Park. The wildlife and species protection station in Sachsenhagen in Lower Saxony is responsible for this progress and can likewise be visited.
Preserving Species, Viewing Species: the Opel Zoo in Hesse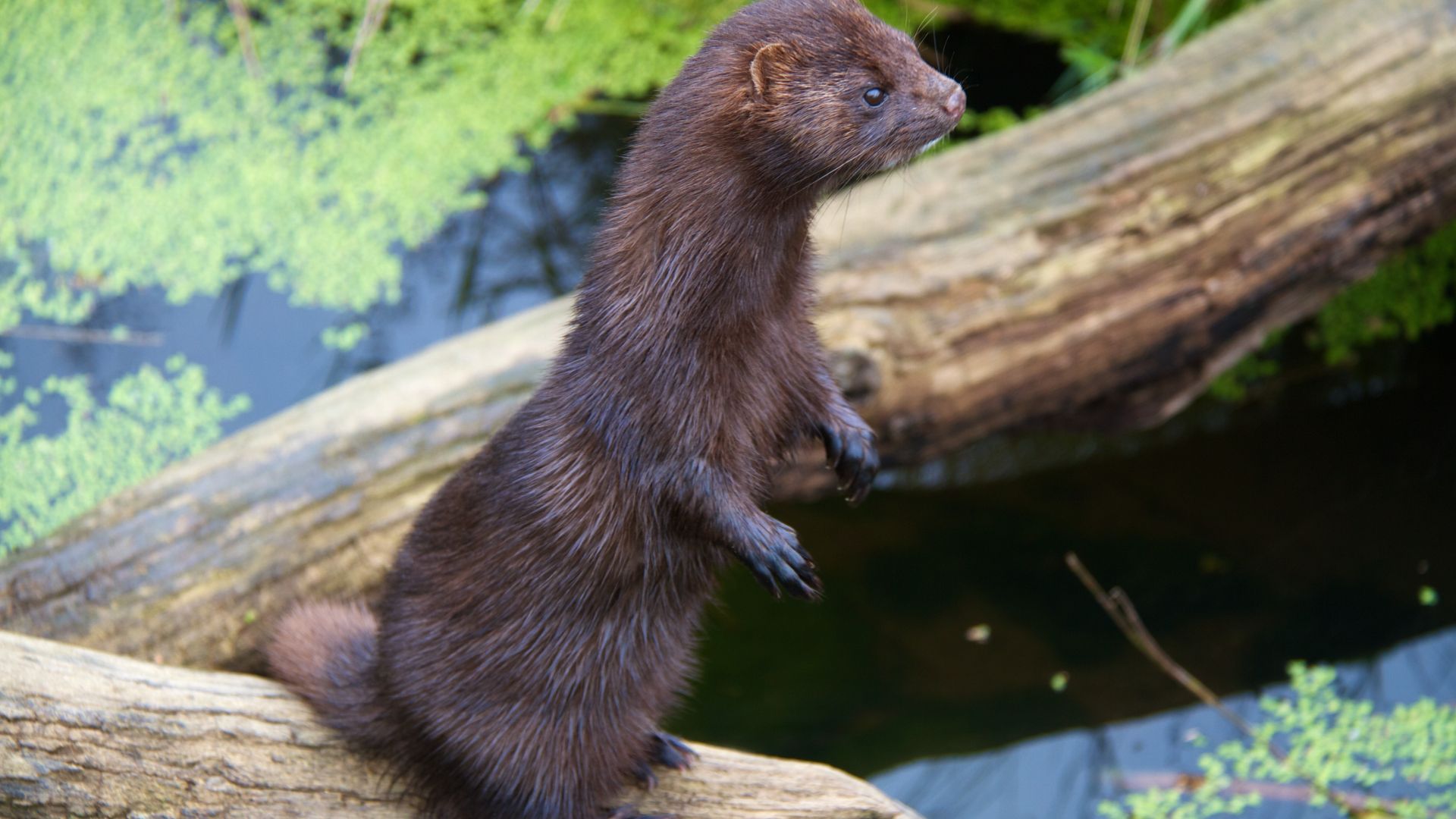 The Opel Zoo in Hesse is also worth a visit, and not just because the area with its large playground is also home to giraffes and elephants. The Opel Zoo is involved in a total of 33 international conservation breeding programmes for reptiles, birds and mammals. Mink, screech owls and the marsh turtle are all bred here and then released into the wild. The mink, for example, is one of the most endangered animal species, and its offspring are released in suitable areas at Lake Steinhude in Lower Saxony and in Saarland in spring. The Adlerwarte Berlebeck near Dortmund is one of the most species-rich bird of prey sanctuaries in Europe and has already adopted several screech owls that hatched at the zoo. The Adlerwart Berlebeck also runs a reintroduction project for the screech owls and anyone interested in these impressive animals can visit a flight demonstration there.
Marvel at the Migration of the Cranes: Birdwatch Events in Germany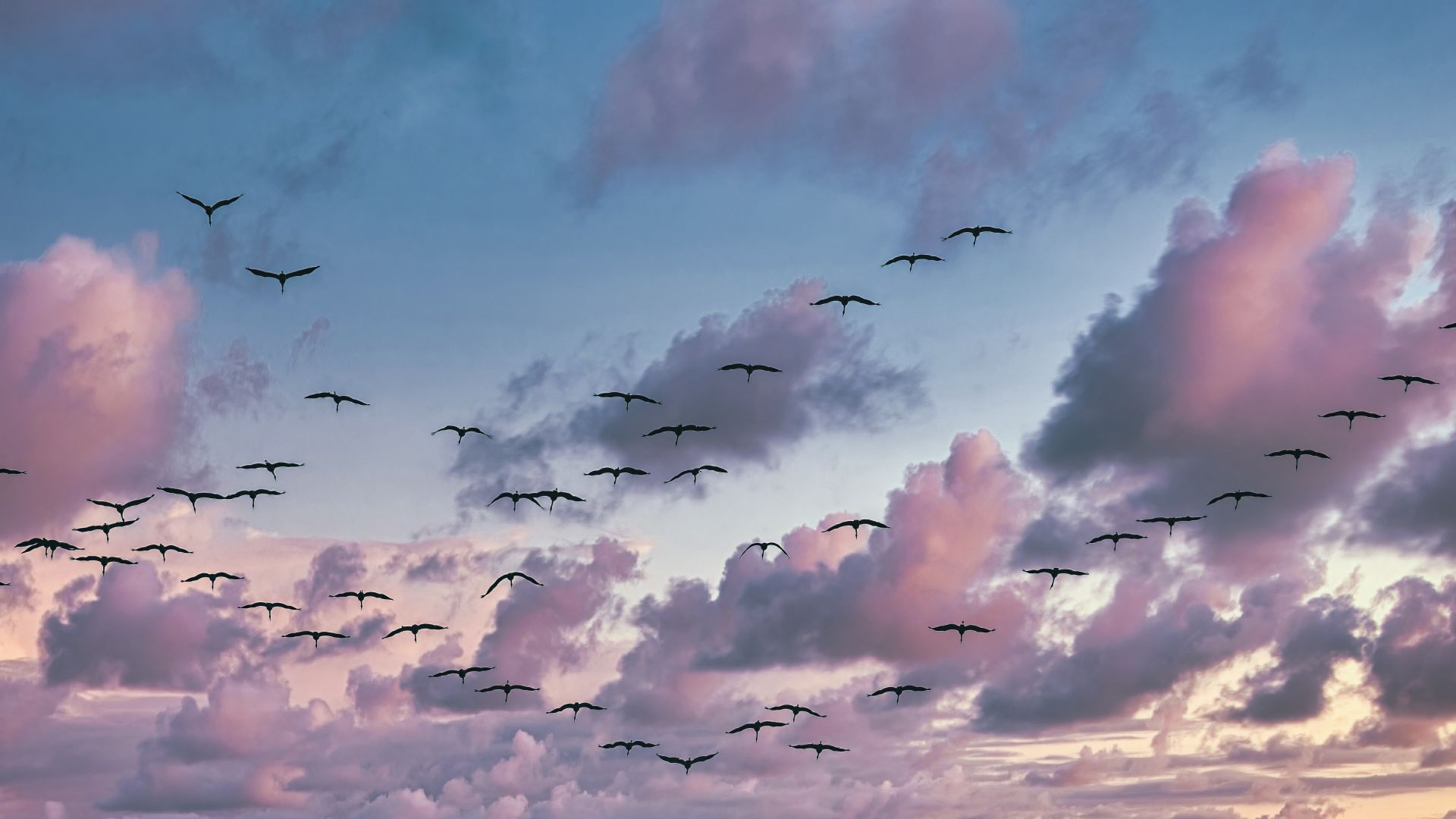 The European Pond Turtles, which are located in the unique nature reserve in Kühkopf-Knoblochsaue on the Rhine in Hesse, also come from Opel Zoo. This is the largest remaining wetlands area in the northern Upper Rhine, and home to countless animals. Wild-boar, deer, turtles and countless birds, like the great spotted woodpecker, bullfinch, yellow warblers or even birds of prey can be observed there very early in the morning. Here, 12 species of bat also live alongside the 250 birds species.
Bird enthusiasts will also be eager to observe their migration south in Autumn. It is a superb spectacle when thousands of starlings fly synchronously towards the South. It is equally beautiful to follow the cranes on their long journey with binoculars for a while. For birdwatchers, the NABU offers special birdwatch appointments in the autumn. Cranes and geese can be observed in late September and October in Lusatia but also in Bremen, Brandenburg, Lower Saxony or Mecklenburg-Western Pomerania - even from a boat or bike.