Castles & Palaces
A journey back in time to the Baroque era
With its pomp and splendour, gold and glitter, Baroque style still exercises a fascinating appeal today. Many castles in Germany bear the hallmarks of this period and invite visitors to explore the world of Baroque.
Dancing, a masked ball and Baroque firework display
Every May, some 3,000 visitors to Mecklenburg-Western Pomerania experience a taste of 18th-century court life. The Barockfest at Ludwigslust Palace is a colourful event featuring dancing and concerts, fencing demonstrations and a Baroque masked ball. In August, Baroque fans then make an annual pilgrimage to Gotha in Thuringia for the Barockfest at Friedenstein Palace. Artisans and merchants in period costume present their wares and visitors also have the chance to don historical attire and enjoy entertainment including a Baroque firework display.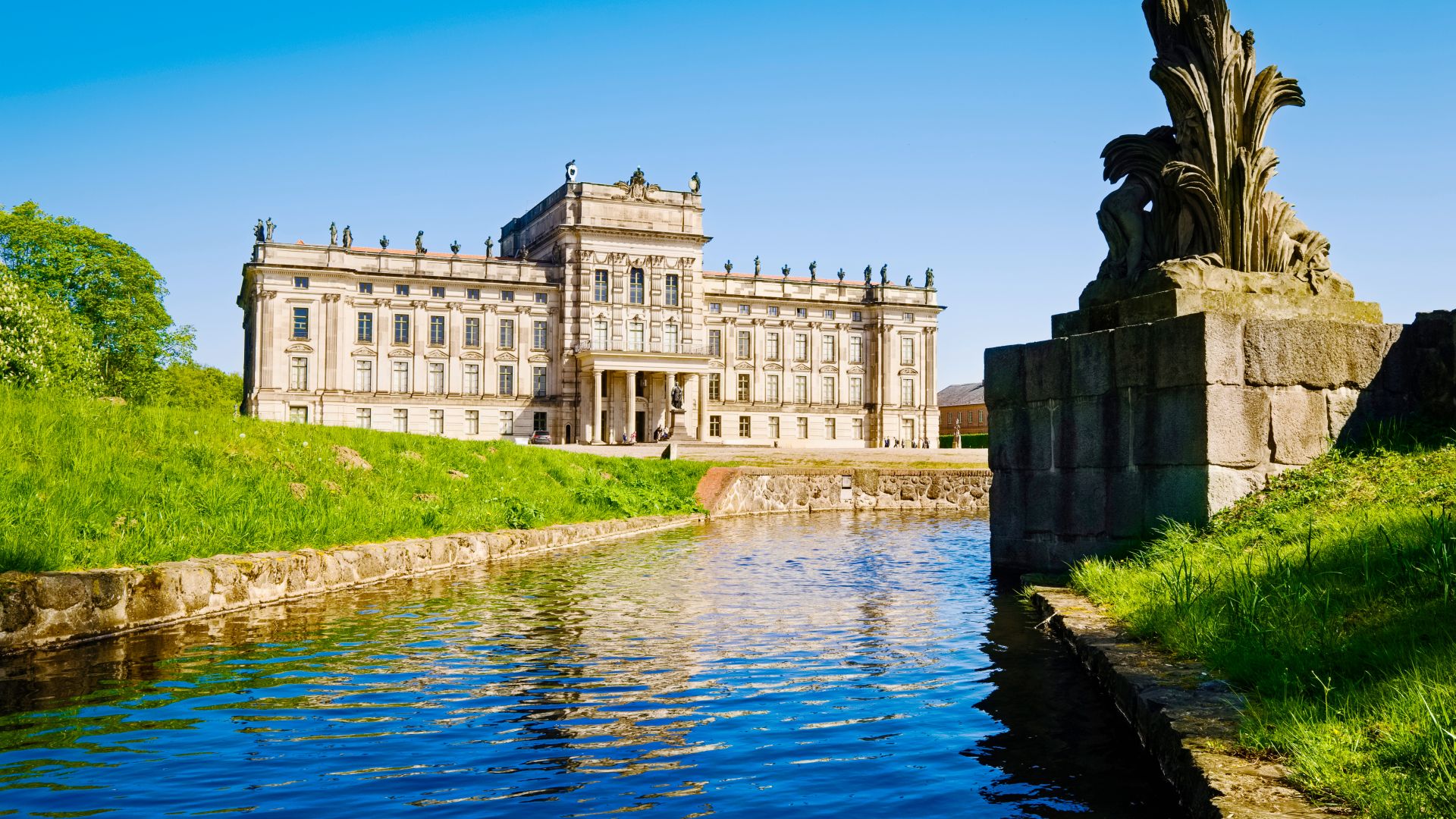 Behind the scenes at the theatre
Friedenstein Palace is also the venue for the annual summer Ekhof Festival. Audiences can watch scene changes on the open stage of the world's oldest Baroque theatre with manually operated machinery and original stage equipment. One of Europe's oldest Baroque theatres still holding performances can also be found in Celle Castle in Lower Saxony. Here too, visitors can enjoy an authentic Baroque theatre experience with summer performances in the picturesque castle courtyard.
Situated to the north of Stuttgart, Ludwigsburg Residential Palace is one of Germany's largest Baroque castles, boasting its own theatre and original stage machinery. The theatre is also remarkable for its wealth of preserved stage decorations, which are displayed along with reconstructions of sound equipment and stage machinery. An appearance on a reconstructed theatre stage is a highlight for young visitors to the castle's "Kinderreich" children's museum – a chance to have fun while experiencing for themselves impressions of everyday life at court almost 300 years ago. Children can also try their hand at games from the Baroque era or rest in the magnificent bed in the bed chamber – dressed in authentic Baroque garments provided for little ladies-in-waiting and cavaliers.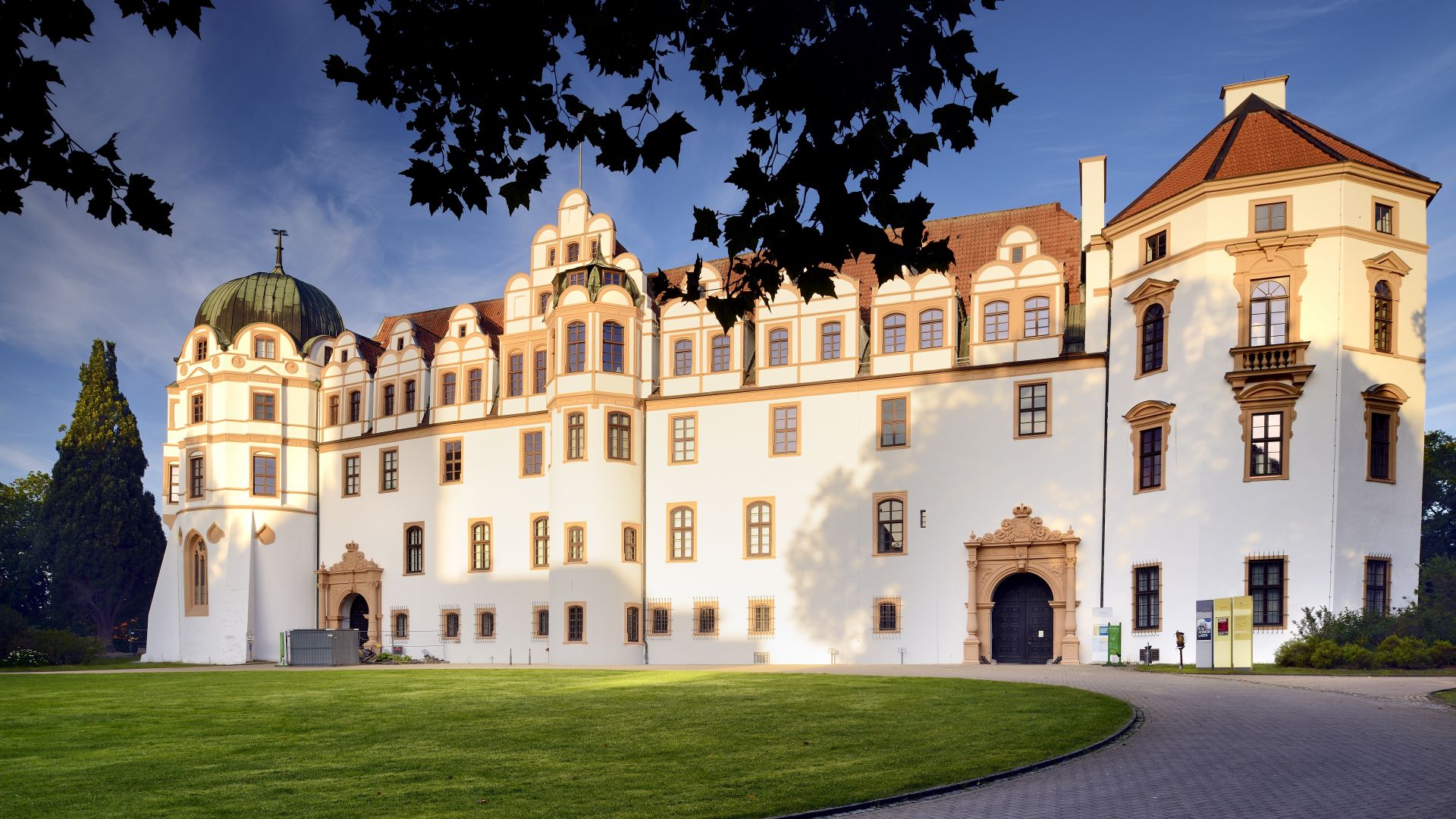 Back to the days of Baroque splendour
Participants at the "Journey back to the 18th Century", Europe's largest annual reenactment event for the Rococo era at Fasanerie Palace near Fulda, are required to comply with a strict dress code. The tailoring and material of their costumes must follow patterns from the period between 1740 and 1786. Around 500 performers in authentic military and civilian costumes transform the grounds of Hesse's most beautiful Baroque castle into a living museum, with exciting battle reenactments, talks and guided tours.
A very different kind of time travel awaits visitors to the Zwinger in Dresden. With panoramic projections and virtual reality features, the "Dresden Experience" illustrates the building's changing face over the years. One highlight is the cinema dome in the inner courtyard of the Zwinger, where an audiovisual 270-degree projection of an equestrian ballet depicting the four elements immerses visitors in the "Wedding of the Century 1719", the most lavish wedding of the era in Europe.